Missouri Football: Tigers preparing for showdown in South Carolina
In 2018, the Missouri Tigers bring a slightly more complete offense than a year ago. Will the Tigers be able to pull off a win in "Columbia-East?"
Before we get into the nuts and bolts of this game preview, the Tigers will travel to South Carolina with a 3-1 record. The Tigers' only loss came at home to Georgia. Most, myself included, were not surprised to see Mizzou lose to the No. 2 team in the country.
Missouri started its season with two quality wins over lesser-quality, non-conference opponents. The wins were to be expected against programs which don't necessarily have the recruiting ability that a D-I program ought to have.
On the other side of the field, the South Carolina Gamecocks come into this game with a chip on their shoulder, having gone 1-2 against SEC opponents; the Gamecocks lost to Georgia and Kentucky, but handled Vanderbilt decidedly well. South Carolina is 2-2 on the season.
In 2017, I felt the Tigers had a good chance at beating South Carolina, but within the first quarter, the Gamecocks blew my prediction to pieces, and decimated Mizzou, 31-13.
This week, FanSided's South Carolina blog and site expert Kyle Zartman, from Garnet and Cocky, reached out to Truman's Tales, and requested to hold a "round table" discussion previewing this week's matchup. I'm never one to turn down the "enemy's" perspective on the week's matchup, so I obliged.
Truman's Tales (TT): How do you think South Carolina will react to going into this game, coming off a loss to Kentucky?
Garnet and Cocky (GC): I think we are going to see a very hyped up Gamecocks team. The defense played lights out in the second half against Kentucky and Coach Muschamp will have them ready to go this week. I imagine that most of the team has a sour taste in their mouths after how poorly the team looked last Saturday night. Getting to play at home for the first time in almost a month should really have South Carolina ready to go.
TT: Two part question: What areas will South Carolina need to play well on defense and offense to win?
GC: On defense, the Gamecocks need to put pressure on Drew Lock. They had zero sacks last week and if they don't pressure Lock all day, he may throw for 400 yards. We all know that Lock can sling it all over, but if the South Carolina defense can put a lot of pressure on him, it may force Missouri to play more balanced. Offensively, it's simple, Jake Bentley and the receiving corps need to play better. The receivers had numerous drops last week and Bentley was out of sorts.
TT: What are the biggest differences between this year's SC team from last year's?
GC: This is actually a very tough question. South Carolina is running a different offense this year, but they returned a lot of skill players. The Gamecocks may be asking too much of Jake Bentley. They are asking him to be more involved in the run game with a RPO based offense. However, his early struggles may be due to South Carolina falling behind early in games against Georgia and Kentucky. Last year the Gamecocks put a lot of pressure on Drew Lock, leading to him having one of the worst games of his career. We will see on Saturday if the Gamecocks defense can put any pressure on him this year.
TT: What will be quarterback Jake Bentley's biggest area of concern to win?
GC: At this point, it appears Jake Bentley will play, which is good news for the Gamecocks. However, he won't be as mobile, which may limit a lot of the South Carolina offense. With that said, he needs to be more careful with the ball. He already has six interceptions this year through four games. He had 12 all of last year. The coaching staff is asking a lot more of him this season, maybe too much. If he can't cut down on the turnovers, this game may be a blow out.
TT: What is your prediction on the outcome of this game?
GC: I can really see this game going either way. If the Gamecocks defense can get steady pressure on Drew Lock, it really ups their chances at winning. Conversely, if Jake Bentley has a game like he did against Kentucky, it will be tough for South Carolina to pull out a win. Ultimately, I think returning to the home crowd of Williams-Brice Stadium will give the Gamecocks a much needed boost. I think it will be close, with the Gamecocks getting a win in thriller.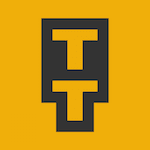 Want your voice heard? Join the Truman's Tales team!
Write for us!
Once again, I am going out on a limb to predict a Missouri Tigers victory on Saturday. This team has a very experienced quarterback in Drew Lock, a deep threat in Emanuel Hall, and a really good defensive line. I also think the Tigers will use last year's loss to South Carolina as a rallying point going into this matchup.