Checking in on Missouri Tigers recruit, Brett Norfleet
Brett Norfleet, the 6'7 Tight End from St. Charles, MO officially committed to the university of Missouri on 11/2/12021. He attends Francis Howell High school. The 4-star recruit is the 15th rank tight end prospect in the country and ranks 9th amongst all Missouri high school players from the class if 2023. Just below 8th place, Joshua Manning. A fellow Missouri Tiger commit, who we will be attending Mizzou next year and playing wide receiver.
Allen Trieu had this to say about Brett Norfleet:
"Has the desired traits as far as size/frame and a multi-sport background that includes being a Division I baseball recruit as well. Has played both sides of the ball and some schools did look on defense, but offense is the more likely projection. Length and catch radius can make him a tough matchup and shows ability to use that size to win in contested situations although his team did not throw him a ton of 50-50 balls."
Brett Norfleet was pursued by many big programs, including the likes of Michigan State, Alabama, Miami, Ohio State, Florida State, Auburn, and more.
In the end, Brett Norfleet decided to say home and attend the University of Missouri.
Norfleet's raw tools, athleticism, size, and strength are the primary reason he is so sought after. I suppose we could say this for most recruits, however in this case, Brett Norfleet's high school statistics are not necessarily head-turning. Many would consider them mediocre. What is clear, you are not going to throw a rock and hit a 6'7, 225-pound tight end with capable hands. Norfleet is also unique in that he can and does play on both sides of the ball. Offense is where he should be headed, and certainly where he stands out between the two.
2019-20: 9 receptions, 107 yards, 2 touchdowns
2020-21: 14 receptions, 219 yards, 1 touchdown
2021-22: 26 receptions, 416 yards, 5 touchdowns
2022-23: 13 receptions, 200 yards, 4 touchdowns
Brett Norfleet continues to gradually improve, and his role increases with each passing season in high school. A highly regarded blocker with above-average hands and great athleticism for his size, he should make his mark at in the SEC at Mizzou. The size alone will make him an arduous task for opposing defenses each week, and add another weapon for the Missouri Tigers, who are shaping to have a solid 2023 incoming class.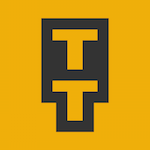 Want your voice heard? Join the Truman's Tales team!
Write for us!