What is Sam Horn's future after Missouri defeats South Carolina
As Missouri took down their first ranked opponent in two years in a win at South Carolina, Sam Horn celebrated with his teammates. Noticeable in the victory was starting quarterback, Brady Cook's poise and leadership. Mizzou took control of the game early, and never looked back. What does this mean for Horn?
Sam Horn is a 4-star recruit out of Suwanee, GA. A top get for Tigers' Head Coach, Eli Drinkwitz, with hopes of Horn one day under center for the Tigers. To date, the first-year player has yet to take a snap.
Missouri Tigers baseball coach, Steve Bieser is also optimistic that Horn will contribute to his team. The 6'4 right-handed pitcher is listed as the 76th-ranked prospect by MLB.com. Horn has put his baseball career on hold, and all indications are he wishes to push forward with the Tigers, more focused on football than baseball.
A few weeks back, after a tough loss to the Florida Gators, it seemed Horn was ready to take the next step. All indications were another lackluster performance from starting quarterback, Brady Cook meant Horn's number would be called in his first year at Missouri.
After the bye week, Brady Cook started Missouri's homecoming game against Vanderbilt. Cook was by no means bad, but he was not great, finishing the game 17 for 25 for 211 passing yards with a one touchdown and interception each.
Eli Drinkwitz indicated Sam Horn would get his chance against Vanderbilt
It was not to be. Brady Cook stayed in at quarterback and finished the game as the starter.Eli Drinkwitz stated: 
"I thought at the 17-0 mark we were going to potentially get a couple of scores in the third quarter and then have a chance to play him. I just didn't feel at any point in third quarter comfortable in this game."
Horn would have to wait another week for his chance to play. Drinkwitz added:
"I just felt like with the 14-0 start and then we got the ball back with about a minute left (in the first half), he said. It was really Brady's drive right there. And I just didn't feel the scenario played out the way I wanted to."
Shifting to the inexperienced Sam Horn in a close game, on Homecoming, in what many considered a must-win was not the ideal move, and understandably so. Had the Tigers had a big lead, we could assume Horn would have received some snaps.
Fast forward to the Mayor's Bowl in another must-win for the Missouri Tigers, Brady Cook came out firing, leading the Tigers to two 80-plus yard drives to open the game, as the Tigers notched their biggest victory since 2020.
So where does this leave Sam Horn? It is fair to say, unless Brady Cook plays awful or is injured, he will not relinquish the starting job any time soon.
Sam Horn has a big decision to make, and some think he may be headed to the baseball diamond, and re-shifting focus sooner than later.
As a first-year student, he cannot expect many opportunities, but with Coach committing to get him minutes, and that not happening yet, with no clear pathway to happen this season – Horn may elect to go where he knows he will play, and potentially be a star.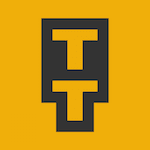 Want your voice heard? Join the Truman's Tales team!
Write for us!