Can the Missouri Tigers beat the Tennessee Volunteers
The Missouri Tigers can beat the Tennessee Volunteers if the following happens.
· Use the running game to establish long, consistent drives. The Tigers have proven repeatedly that they cannot win games throwing the football. The Tigers must control the clock and win the time of possession of battle. This is only possible through a strong running game. Cody Schrader may be the single most important player in the game. He will need to generate positive yards in chunks, or the Tigers have no chance of winning the game.
· The Missouri Tigers' secondary must cause turnovers. Firstly, they must stop the Tennessee Volunteers wide receiver, Jalin Hyatt. This is no easy task, especially considering Hyatt leads the SEC in receiving by 306 yards, but it is a requirement for success. The Tigers must all but eliminate the passing game for the Volunteers. One way to cause chaos in the passing game is to get to Tennessee Quarterback, Hendon Hooker. Hooker is coming off his worst game of the season against the Georgia Bulldogs. Prior to the Georgia game, he had thrown 21 touchdowns with only 1 interception. Mizzou will need another uncharacteristic game from him, to be victorious.
· Win the turnover battle at a plus-two margin or better. Mizzou is going to need a little luck, and it starts with turnovers. Tennessee has the best offense in the SEC. For the Missouri Tigers to have a chance on the road against the Volunteers, they will have to turn them over. The Tigers have a great defense, which has performed all season, but they will not completely stop Tennessee. Therefore, being opportunistic, mixed with a little luck is necessary.
· The Missouri Tigers have the best field goal-kicking game in the SEC. Long gone are the days when Tigers placekicker, Harrison Mevis missed a chip shot to give Mizzou the win over the Auburn Tigers. This is a new, revised Missouri kicking game. If Mizzou can get into field goal range, this is one decisive advantage the Tigers can exploit. Harrison is good from most anywhere on the filed. Just get him close.
The Missouri Tigers certainly seem up for the challenge. When wide receiver, Dominic Lovett was asked about the upcoming matchup against the Tennessee Volunteers, he had this to say:
The Volunteers are just outside the big-game picture looking in, they will be ready to go against this Tigers team. This could be a blowout. Mizzou has the pieces to make it competitive. They have strong individual pieces. Missouri must play their best together-ball this season. They will need a Georgia-like effort and will need to finish the job this time. A tough ask, but I believe Mizzou can deliver.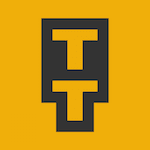 Want your voice heard? Join the Truman's Tales team!
Write for us!