The Missouri Tigers Set For 2023
The Missouri Tigers are nearing the end of a disappointing season. But not one that was without positives. We will do a full season recap after the Arkansas game. For now, let us look at some wins to date.
– The Tigers have their quarterback(s) in Brady Cook and Sam Horn. Sure, Horn has only played one series all season, but he did finally get some game action. This alone may be enough to ensure a commitment to football in the 2023 season. Horn will play baseball for the Missouri Tigers, but the football program would like to see him back next season.
– The Tigers will lose some pieces on defense, but many important parts of this defense will return in 2023. The Tigers have built an identity of what this team is to look like moving forward. Surely, Mizzou will continue to improve the offense, but the 2022 Missouri Tigers season will tell a story of a great defense that showed up every week. Even in Tennessee's record-setting performance, the defensive effort was there.
– The Missouri Tigers will bring back one of the best wide receiver cores in all of college football. Dominic Lovett, Luther Burden, and Mookie Cooper are all underclassmen that are set to return to Mizzou in 2023. At the season's opening, super-recruit Luther Burden grabbed all the headlines. Dominic Lovett emerged as the clear No. 1 wideout. Cooper has started to assert himself as the season has played on. With the departure of Barrett Banister, Cooper will have a chance to compete as No. 3 on the depth chart. Luther Burden did contribute, and by first-year player standards, he has done fine.
– All signs point to Cody Schrader returning and playing a second and final season with the Tigers. Senior and Columbia, MO native, Nathaniel Peat will ride off into the sunset opening opportunities for Elijah Young and BJ Harris. The least of Mizzou's concerns is running back depth.
– Harrison Mevis is an absolute weapon. Not cut in the form of a standard kicker, he is a big man with an even bigger leg. At all levels of football, Special Teams are an underrated component of winning teams. Few in college football have been better than Mevis. He has real potential to play on Sundays. Another year in the SEC only helps build his resume for the NFL.
– Eli Drinkwitz starts to move into territory as a seasoned Head Coach. Over the course of the season, some have called for his head. We forget he only had one year of head coaching experience, at Appalachian State when he was thrust onto the big stage in the SEC. If anyone has learned lessons in 2022, it is Drink. He will be better for it, and fully expect him to put up a lot of wins for this program in 2023.
The transfer portal will open on December 5th, which means we may be having a different conversation on December 6th. For now, the Tigers' future looks bright. Drinkwitz has a wave of recruits inbound that will surely create a competitive environment as rosters take shape next season. The adversity and tough conference losses will build a better team and a more cohesive unit. If this team stays together and the core pieces return, expect a big 2023 for the Missouri Tigers football program.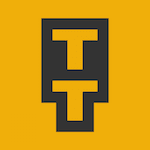 Want your voice heard? Join the Truman's Tales team!
Write for us!