Missouri Tigers SEC baseball schedule released
The Missouri Tigers have seen better years than 2022, finishing the season 28-23, and 10-20 in the SEC conference. The Missouri Tigers will compete in the College Baseball Showdown at Globe Life Field from February 17-19 in Arlington, TX. Mizzou will face the Oklahoma State Cowboys, TCU Horned Frogs, and the Texas Longhorns during the event, rekindling the rivalry with some old Big 12 pals.
Head Coach, Steve Bieser in his fifth season as the lead man at Missouri, will be anxious to steer the Tigers to a winning season. Mizzou followed up a very rough 2020 with an equally rough 2021. The team experienced success during the Covid-shortened season in 2020, finishing 11-5.
The Tigers finished 2019, 34-22-1, but under .500 in the conference, at 13-16-1. Mizzou finished 2018, 34-22 and 12-18 in the SEC conference. In Coach Bieser's first year with the team, 2017, the Missouri Tigers finished 36-23, with an in-conference record of 14-16.
Coach Bieser would like to secure his first winning record in the conference in 2023. If he can do so, that would ensure a good season, as the in-conference competition is always much tougher than the out-of-conference opponents.
The Missouri Tigers have steep competition in the SEC
SEC baseball schedule (dates/times TBD)
Tennessee at Missouri
Missouri at South Carolina
Missouri at Kentucky
Vanderbilt at Missouri
Missouri at Texas A&M
Alabama at Missouri
Missouri at Florida
Ole Miss at Missouri
Georgia at Missouri
Missouri at Auburn
The SEC tournament will be played from May 23rd to May 28th in Hoover, Alabama.
The SEC conference schedule will be a formidable foe. The SEC offers up seven teams in the top 25 for all of college baseball, and five SEC teams in the top 10. The Missouri Tigers are scheduled to face five of those teams, escaping Arkansas and LSU on the regular-season schedule in 2023.
The Missouri Tigers will get some work in early with the Fall ball schedule, as they prep for the regular season, and then the SEC schedule.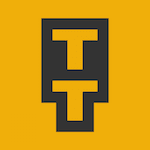 Want your voice heard? Join the Truman's Tales team!
Write for us!