Missouri Tigers keys to victory vs. Florida Gators
The Missouri Tigers have suffered two back-to-back difficult losses. You would not know that if you follow any of the players, coaches, or the athletic department on social media. As opposed to a deflated bunch, we see a team and program that is thriving internally and actively working towards building something. 
With each passing day, we see news of potential recruits, or players excited about the next game and next challenge. This team is not sulking. The Tigers are very driven. The beauty of the SEC is you awarded the chance, weekly to prove yourself against top-tier competition.
Two weeks ago, placekicker Harrison Mevis was afraid to appear on campus. Fast forward a weekend, and he is giving Justin Tucker tips. Two weeks ago, Luther Burden removed all Missouri tigers-related anything from his social media handles, the following weekend, after a difficult loss to top-ranked Georgia, Burden had this to say on Twitter:
To that point, defenses will have to start respecting the output of wide receiver 1, Dominic Lovett, and not just the hype and potential of Burden. Assuming Lovett is healthy enough to go on Saturday against Florida, Burden should start to find some open space. Both receivers were able to do some damage against the top-ten-ranked Georgia Bulldogs defense. The Gators do not crack the top 50 in defensive rankings.
This is how the Missouri Tigers beat the Florida Gators
Throw the ball, a lot. Mizzou is gaining confidence each week in the passing game, and more importantly, Brady Cook's confidence continues to grow. Coach Eli Drinkwitz has given Cook the keys, and while he may not put up a ton of yards, he has made few mistakes since the Kansas State game. Between Lovett and Burden, someone will be open, most of the time. Play action is the way.
Running backs must block. To effectively run play action, the backs will be counted on to pick up the extra man and blitzes.
The Tigers have the special teams advantage in both kicking and punting, on paper. The Tigers had their best overall special teams performance last week. In large part due to Mevis connecting on all five of his attempts. If Mizzou can win the special teams game, they are on their way.
Ty'Ron Hopper is the SEC's leading tackler and a Florida transfer. No one will be more juiced for this game. I fully expect him to go berserk and post at least 8 tackles. Hopper will continue to show the country he is one of the best linebackers in all of college football.
The Tigers cannot lose the turnover battle on the road. They were plus 2 last week, and despite being outgained by almost 200 yards, they were in control most of the game against Georgia. This is because of sure-handed tackling, and endless pursuit on the defensive side of the ball. Irrelevant to last week's statistics, the Missouri tigers defense was great. The relentless pursuit of the football is why Mizzou won the turnover battle
Game: Missouri Tigers vs. Florida Gators

Date: Saturday, October 8, 2022

Time: 12:00 PM Est

Location: Ben Hill Griffin Stadium

Odds/Point Spread: Georgia (-10) FanDuel Sportsbook

Over/Under: (53.5) FanDuel Sportsbook
Prediction
Missouri: 34
Florida: 24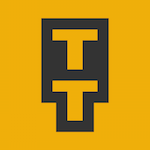 Want your voice heard? Join the Truman's Tales team!
Write for us!