Another tough loss for the Missouri Tigers left the team searching and the fan base disgruntled. Brady Cook led the team against the Florida Gators. Coming up short, losing 24-17.
It is not enough to be competitive in a power conference, especially in the most powerful of them all. The Missouri Tigers are still looking for that signature win. Auburn and Florida are not as good as we have seen them in years past, but they are all-time programs with rich histories. A win against one of the SEC powerhouses would have helped change the narrative of the Mizzou football program.
In a game where it looked like Florida would run away early after the touchdown interception return by Florida's Jaydon Hill, the Missouri Tigers fought back to tie the game at 10-10. The Tigers headed into the half feeling confident.
Brady Cook would throw another interception just outside the Florida end zone as the Tigers were marching to a score that would have tied the game. Florida scored on that drive, making it a 14-point swing, and putting the game away.
Mizzou converted multiple third and longs, including a long Cody Schrader run, but it was not enough to get the Tigers the win.
Some point to Mizzou quarterback, Brady Cook as the issue – many saying the Tigers' inability to finish is a product of who is under center.
My take on Brady Cook and his performance thus far is simple. He is good enough. Cook can lead this team, but he may not be the right quarterback to lead against top-tier talent. Louisiana Tech and Abilene Christian are division one teams with talent. However, it is not SEC talent. At this level of play, mistakes are magnified, and they will follow you. Cook is efficient and accurate. He makes decisions quickly, which I love. The interceptions are why some are calling for his head.
If the Tigers did not have Sam Horn and Tyler Macon behind Brady Cook, this would not be a discussion, but they do.
If I am Missouri Tigers Head Coach, Eli Drinkwitz, I am giving Cook the ball on 10/22 against Vanderbilt. It is homecoming, and the Tigers will come back refreshed and hopefully healthy. Cook's best weapons, and one and two on the wide receiver depth chart, Dominic Lovett, and Luther Burden, have lower body injuries which have hobbled both. Because of this, Brady deserves some grace.
The bigger issue with a QB change at this point of the season; when the Missouri Tigers could still finish 8-4 is, Sam Horn must perform, immediately. And if not, you what? Pivot back to Cook, or do you turn the ball over to Tyler Macon? Ideally, the season would be lost before you make that move, because Cook will not be the same guy if so. You would have to assume his confidence dips and he would be rusty.
In his career, Cook is 165 for 234, good enough for a completion percentage of 70%, with 7 touchdowns and 8 interceptions. Not world-beater numbers, but we have certainly seen worse.
With a week off, Coach Drink has plenty of time to decide. My gut tells me Brady is the starter against Vanderbilt.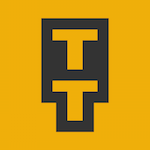 Want your voice heard? Join the Truman's Tales team!
Write for us!