Missouri Tigers Keys to Victory Vs. South Carolina
The Missouri Tigers can beat South Carolina, and I for one, believe they will. Here is how they will do it.
The running game: Most Missouri Tigers fans, myself included, have spent entirely too much time waiting for Brady Cook to mature into a true QB1, or lobbying for others on the depth chart to get their crack under center.
The reality is the most consistent piece of the offense all season long has been either Cody Schrader or Nathaniel Peat. Sometimes in the same game.
The Tigers need to exploit the advantage they have over most teams – running the football. The play-calling has been less than desirable thus far this season. You can run the ball on obvious running downs if you have a good running game. The same applies to the passing game.
At times, Head Coach Eli Drinkwitz seems void of creativity or overthinking the next play. On short yards to gain we have seen Drinkwitz draw up a play that negates his team's running ability. Example: Draw plays on 3rd and 1, or work from the gun. A power running game only needing one yard should work as close to the line to gain as possible, off the snap. Complicated is not always sophisticated.
Three and-outs cannot deter Mizzou's game plan, should they choose to be a run-heavy team on Saturday against South Carolina. All season, the Tigers have proven they can run the ball effectively. Vanderbilt was able to hold the Mizzou running game in check last week, but this should not determine the game plan in the South Carolina game.
1) Run the football, and do not let up. Get creative with it. Designed runs for Brady Cook, and wild cat sets for Luther Burden to move the sticks.
2) Overload the box on defense. While this may expose the secondary and leave defensive backs on an island, Missouri needs to get to the quarterback and cause turnovers. The MU defense is great, but the Tigers need to be plus two in the turnover battle.
3) Zero margin for error on special teams. Mizzou must outplay South Carolina's special teams on the road.
4) Win the time of possession battle. The fresher the defense, the better. This will be up to the offense more than the defense. It does not matter how many three and outs, and short drives the Missouri defense forces if the offense cannot sustain drives, and eventually score points.
5) An effective running game will open up the passing game, and allow Brady Cook to work with play action, screens, short dumps and safer pass plays.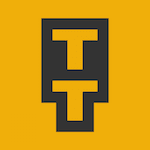 Want your voice heard? Join the Truman's Tales team!
Write for us!