The development of Brady Cook
Missouri Tigers quarterback, Brady Cook is settling as the lead man. After a big win on the road against the 25th-ranked South Carolina Gamecocks, he no longer needs to look over his shoulder.
Entering his second season, Brady Cook was not entirely sure where he stood. Despite the depth chart and his Head Coach, Eli Drinkwitz saying he was the clear No. 1 quarterback, there were whispers from behind the scenes of a crowded QB room, full of talent.
Those whispers became roars after the Tigers lost to the Florida Gators. Most rational fans understood the criticism of Cook as overly harsh, and likely unfair. However, Coach Drinkwitz has indirectly hinted at a possible change under center since Missouri's loss to Kansas State back in week 2.
The team has stuck with Brady Cook and as a result, has started to see some success. The three difficult conference losses Mizzou suffered from weeks four through six were tough on the team. They shared responsibility for the inability to close games, but as the quarterback position goes, this is usually the biggest target. That along with the Head Coach.
Brady Cook and Eli Drinkwitz are married for the 2022 season
No matter how the Missouri Tigers finish this season, Drinkwitz and Cook are one in the same. Critics will point to Drinkwitz's hesitancy to pull Cook and try Sam Horn or Tyler Macon should Mizzou stumble down the stretch. If the Tigers continue their winning ways, then it has all gone as planned.
There are many options at quarterback for this Tigers team. Having already tried one, Southern Mississippi transfer, Jack Abraham, Drinkwitz quickly pivoted back to Cook. All be it, Abraham entered the game in less-than-ideal conditions, during a rainstorm, after an hour-long game delay. Still, he was not good. Abraham matched Brady Cook's two interceptions in less than four minutes of play.
Knowing Jack Abraham is now likely much further down the depth chart, the Tigers have a 4-star recruit, and 2-sport athlete, Sam Horn waiting in the wings, along with Tyler Macon, who does have some game action. At this stage of the season, one could see why moving away from Cook is a bad idea. After a tough Vanderbilt game where he posted a QB rating of 22.9, his worst of the season, he rebounded with an efficient 84.6 QB rating. His best of the year.
It seems likely Cook will not relinquish the starting spot, absent major struggles or injury. If Brady can lead this team to victories in three of the Tigers' last four conference games, he may secure the starting spot for the 2022-23 season.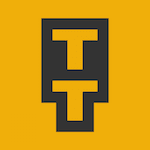 Want your voice heard? Join the Truman's Tales team!
Write for us!